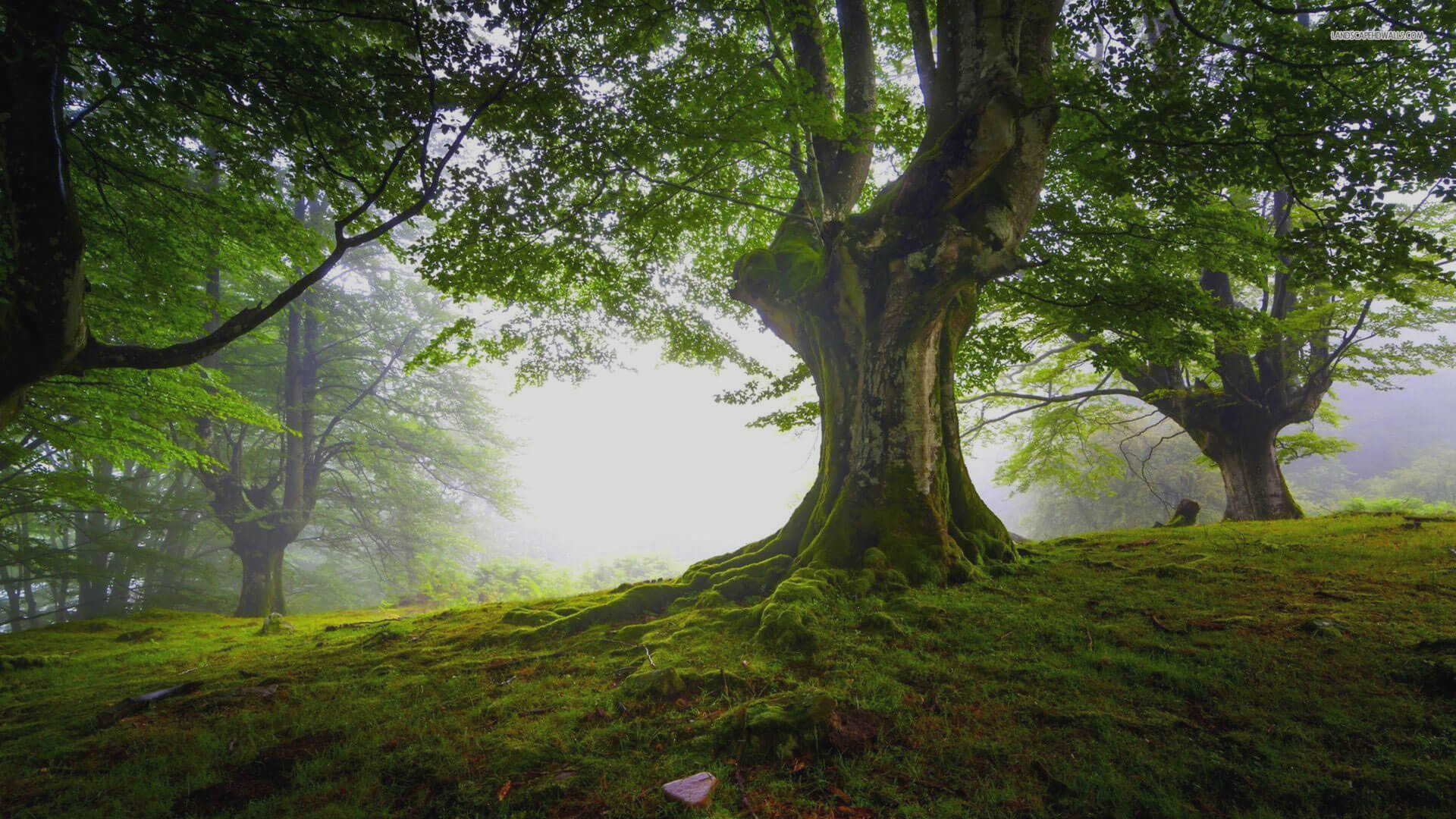 Ab

out the Team

Verittas Risk Advisors was founded in 2013 by George Mark. Verittas Risk Advisors creates authentic business partnerships with financial institutions. The close working relationship between you and Verittas brings you industry expertise, hands-on experience of current financial services practice, and intimate 'best practice' knowledge.

Verittas is independent of your institution, but is an essential part of your business plan. You concentrate on executing your strategic plan and core business activities; we provide assurance and validation of the controls, oversight and governance required to effectively run a financial institution in today's business, legal and regulatory climate.

Our leadership team has served financial institution clients for over twenty years. Verittas services include a wide range of general consulting services and outsourced internal audit programs. We are on the leading edge of understanding regulatory developments to provide you with innovative and effective solutions.

Our responsive team is available 24/7 to assist you. The minute you have a need, contact us. We're available 24 hours a day, with professional and capable leadership.

The biographies of our national directors and specialists are included below. These individuals each manage a diverse group of Sr. Associates and Associates in regional market teams.
Meet the Verittas Team
---
George R. Mark
Founder & Chief Executive Officer
George has over 25 years of experience within the financial services sector. George was a partner at PwC. He then went on to serve as President of a global risk financial management firm, as well as CFO/Vice President of two diversified publicly traded financial institutions. George creates value for clients by specializing in creating business relationships and consistently anticipates emerging regulatory developments.
George is experienced in overseeing engagements to assist multibillion-dollar institutions in navigating billion-dollar mergers and acquisitions. George is also experienced in presenting to institution executive boards on complex accounting matters, communicating with regulatory authorities, & enhancing his client's corporate governance structure.
As Founder & Chief Executive Officer of Verittas, George ensures that all Verittas employees develop with the primary goal of ensuring our clients' overall service satisfaction.
George consistently guides our clients through the ever-changing financial, operational, & regulatory risk environment. This skillset allows him to properly utilize Verittas professionals as well as his industry expertise to work in our client's benefit. In the words of one of his clients, "George provides solid governance, business and financial skills that are second to no one."
Since starting Verittas, George has overseen engagements to successfully remediate regulatory issues/consent orders for financial institutions ranging from $100 million to $50 billion in assets. He has also led Verittas team's to implement full internal audit programs & consulting programs for bank's across the country as well as the US Branches of some of the largest banks in the world.
Education
Temple University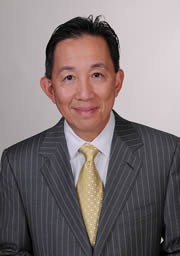 Ed Reagan
Managing Director – Boston
With more than 25 years of experience in the enterprise risk management sector, Ed Reagan has extensive expertise in all aspects of enterprise-wide business continuity program development, management, and governance.
Ed has a proven record of successful project management, strategy development and tactical planning based on real world experience. Developing actionable business continuity plans for both mission critical business operation and their supporting technology infrastructure. A leader with excellent communication skills and the ability to solve complex problems, who is dedicated to exceeding client expectations and delivering solutions in a manner that all participants understand and embrace.
Certifications and Memberships
Certified Business Continuity Professional (CBCP), DRI International
Member, Association of Continuity Professionals
Member, Contingency Planning Exchange
Education
Drexel University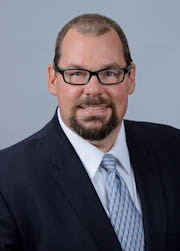 Bob Flores
Managing Director – Utah & Southwest
Senior International Banking Compliance Advisor with an in-depth understanding of Federal, Multi- State and local banking Compliance Regulations, monitoring and training; including regulations impacting consumer product lines. Deep knowledge of current compliance issues including; Suspicious Activity Reports, Currency Transaction Reports, BSA/AML/Fraud investigations, KYC/EDD, OFAC, Debit Card fraud. Skilled in complex multi-relationship BSA look back analysis. Experienced with Federal and State Regulatory Consent Orders, including Cease and Desist Orders of BSA Safety-Soundness and Compliance. In depth knowledge and experience in Change of Control, Merger, and Liquidation Applications with CA Department of Financial Institutions and FDIC. Experienced in Federal and State Examination Audits in areas of BSA and Consumer Compliance. Excellent skills of implementation and execution of processes in accordance to U.S. Regulation and Bank policy. Experienced in management of employees in large and small institutions.
Education
University of California Davis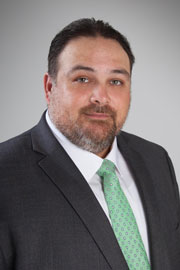 Matt Levenduski
Managing Director – New York & New Jersey
Matt has 10 years of experience in the banking industry, primarily in the areas of internal audit and compliance risk management experience with clients from $100 million to $10 billion in assets.
Matt's internal audit experience is primarily in outsourcing internal audit programs, risk assessment, audit planning and performance, and leading co-sourced audit engagements for areas requiring subject matter expertise, such as BSA/AML and OFAC Compliance. Matt also has experience leading teams of subject matter experts and advising banks operating under regulatory enforcement actions.
Matt is also well-versed in other management advisory services such as SOX/FDICIA Compliance Testing, BSA/AML Staff Assessments, and Model Validations in accordance with interagency guidelines.
Certifications & Memberships
Member, Institute of Internal Auditors
Education
Rutgers University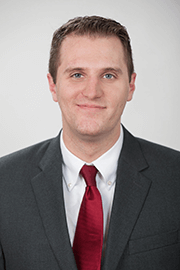 Alexander Gordon, CAMS
Managing Director – Los Angeles & Irvine, California
Alex has significant experience managing outsourced internal audit, financial assurance engagements & risk management consulting projects across the country as well as US branches representing some of the largest banks in the world. He has assisted multi-billion-dollar institutions remediate BSA/AML and Compliance related issues. Alex is skilled at ensuring his clients remain aware of key industry developments, & any regulatory considerations applicable to their business. Specifically, he has assisted clients in data analysis in the field of BSA/AML including alert clearing, customer due diligence and enhanced due diligence. Alex is well versed in all accounting matters applicable to depository institutions across the United States.
Alex has specialized skills to assist clients with unique Bank Secrecy Act and Anti-Money Laundering programs customer portfolios including Money Service Businesses (MSBs), Marijuana Related Businesses (MRBs), Casinos, and other high-risk customer types. Mr. Gordon has worked alongside management to implement Enhanced Due Diligence programs for emerging business lines including online casino & sportsbook and cryptocurrency.
Additionally, Alex is experienced in coordinating and executing audit plans for institution's with asset sizes ranging from 100 million to 10+ Billion dollars. Mr. Gordon is well versed in working with Management and Audit Committees to identify and remediate control deficiencies in all key functional areas. In addition to depository institutions, Alex has experience assisting in the execution of the internal audit plan at billion-dollar mortgage origination institutions.
Certifications & Memberships
Certified Anti-Money Laundering Specialist, CAMS
Member, Institute of Internal Auditors
Education
Temple University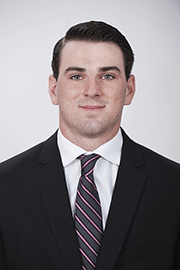 Donald (DJ) Antonacio, CPA, CAMS
Managing Director – Miami & Tampa, Florida
DJ has a diverse and extensive background in the banking industry. DJ has significant experience managing risk management & regulatory compliance engagements for both Public/Private Financial Institutions ranging in size from $300 Million to $30 Billion in total assets. Since joining Verittas, and including his prior experience at a Big 4 firm, DJ has experience assisting institutions in the Northeast (NYC & NJ), West Coast (Los Angeles & Irvine), and Southeast Markets. DJ also has experience managing engagements and risk management programs for US Branches of some of the largest institutions in the world.
DJ's specific expertise relates to BSA/AML guidance, liquidity risk management, financial statement analysis, capital management, electronic banking operations, and internal operational/compliance risk assessment for all bank functional areas. DJ's responsibilities also include managing engagement teams handling both SOX/FDICIA testing and assessment of internal controls over financial reporting.
Prior to joining Verittas, DJ worked in PricewaterhouseCooper's Banking and Capital Markets practice in New York City.
Certifications & Memberships
Certified Public Accountant (CPA): License #50819
Certified Anti-Money Laundering Specialist (ACAMS)
Member, American Institute of Certified Public Accountants (AICPA)
Education
The University of Alabama
Manderson Graduate School of Business; MS, Accounting Specializing in Data Analytics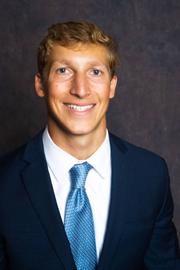 Louis R. Thorpe, Jr. CIA CFSA
Manager & Quality Assurance Specialist
Lou brings more than 35 years of broad Internal Audit experience to the clients of Verittas. His specific expertise lies in deposit operations, investments, loan servicing, loan origination, electronic banking, BSA/AML and other compliance type audits. Lou is well-versed in writing audit manuals and creating audit programs, including incorporating regulatory rules changes into the audit programs. Prior to joining Verittas, Lou has spent over 12 years in two other Outsourced Internal Audit firms where he has assisted various types of financial institutions by providing internal audit, compliance, and other types of bank operational projects. The clients he has assisted have ranged from small, 1 branch community banks to large, multi-branch regional institutions.
Certifications & Memberships
Certified Internal Auditor (CIA)
Certified Financial Services Auditor (CFSA)
Member, Institute of Internal Auditors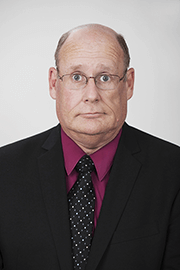 Robert R. Villapando, CAMS
Manager
Robert has extensive Banking, Finance, Mortgage Banking, BSA/AML, Anti-money laundering, and Internal Audit experience within highly competitive markets. His deep knowledge of current compliance issues includes Suspicious Activity Reports, Currency Transaction Reports, BSA/AML/Fraud investigations, KYC/EDD, OFAC, & Debit Card. These specialty areas make him a valued asset on all engagements. Robert is particularly skilled in performing complex multi-relationship BSA look back analysis and has had experience with Federal and State Regulatory Consent Orders. This includes handling Cease and Desist Orders for BSA Safety-Soundness and other Compliance issues.
Robert has over 20 years of experience consulting with banks & performing internal audit and compliance risk management engagements. Often, he is tasked with overseeing multiple Verittas engagements where teams perform advisory services to remediate various financial, operational, and regulatory issues. The institutions Robert has worked with are located across the United States, with total assets ranging from less than $100 million to $10 billion.

In the past, Robert has served as Chief Compliance Officer, Senior Auditor, and AML Analyst for numerous publicly traded financial institutions. He is also fluent in Spanish, which enables him to perform advisory services for the International Banking clients of Verittas. The specific areas in which Robert has performed engagements are Mexico, Panama, Guatemala, Ecuador, Costa Rica as well as multiple Central Banks in three other Latin American countries.
Certifications & Memberships
Anti-Money Laundering Specialist, CAMS
BRE Brokers License, State of California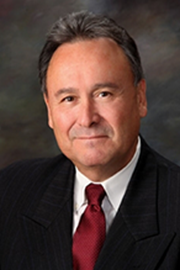 David Metzler
Director, Accounting & Risk Consulting
David has over 15 years of experience in providing audit, accounting and risk management services for a multitude of clients within the financial services industry including depository institutions, broker-dealers and finance companies including those with international operations. His clients vary from initial start-up companies to multi-billion dollar SEC registrants.
David was an Audit Partner and the Philadelphia Practice Leader for a Top-25 National Accounting Firm and previous to that was with Grant Thornton LLP. During his tenure he has been involved in all facets of the audit and risk processes, and is skilled at the preparation and evaluation of quarterly and annual financial statements in compliance with applicable US GAAP and regulatory guidelines. David continually oversees and manages large engagement teams while providing clients with industry insights, current emerging trends, and a balance of responsiveness and agility to change focus and meet the needs of growing businesses.
Since the formation of the Sarbanes-Oxley Act David has also worked extensively with clients to ensure a quality focused, effective and seamless implementation of its requirements at both mature and emerging growth companies. Through his interactions with management teams, senior executives and directors he continually emphasizes what is most important and relevant to completing a successful project and to enhancing the quality, stability and growth of a dynamic organization.
David promotes professional excellence and collaborative learning through presentations at professional seminars, conferences, and certified professional education programs and continues to foster that environment by speaking frequently on professional topics ranging from changes in fair value measurements, allowance for loan and lease losses, implementation of the current expected credit loss model, and best practices for audit committee efficiency and effectiveness.
Certifications & Membership
Certified Public Accountant in the State of Pennsylvania
Member of the American Institute of Certified Public Accountants
Education
Temple University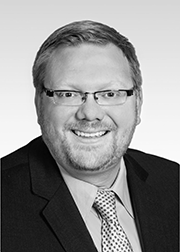 Ronald S. Bohn, Jr
Model Risk Management & IT Specialist
Ronald has an extensive background in IT management and network administration. He has experience managing engagements pertaining to regulatory compliance, secure transfer of digital information, and the creation and maintenance of servers in compliance with regulations applicable to his clients. Ronald experience includes creating and implementing standard reporting methods for company performance, performance of quality control audits regulatory control audits. He has also assisted our clients in implementing & introducing new systems and automation tools which increased labor efficiency and reduced operating costs.
Ronald's data analysis skills assist many of his clients in tracking productivity trends, locating high-value target markets, and identifying and remediating primary cost centers across multiple departments. Additionally, he is an expert in using Java, Python, SQL, and Tableau. Using his unique analytical skillset, he has created standard reporting processes which allowed the firm to locate and correct workflow bottlenecks, improve the accuracy of lab testing, and identify and resolve contract abuse by clients, thereby increasing profitability. Ronald's skillset & experience make him a valuable consultant to both financial institutions & other private companies.
Education
Rutgers University, Bachelor's in Computer Science Specializing in Data Analytics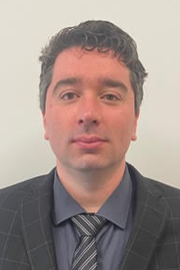 Jason Mark
IT Specialist
Jason has an extensive background in IT management, Network Installation, and Computer hardware and software installation. He has performed intrusion testing for multiple institutions to test private networks and has worked on multiple local government agency servers. Jason is particularly skilled at performing outsourced systems testing and IT engagements and quickly becoming familiar with client systems with his work on-site.
In addition to his IT experience, Jason has detailed experience in BSA/AML Compliance, internal audit and risk management. For many Verittas clients, he manages full outsource projects where he is able to work with management to effectively improve internal control systems. Using his unique skillset, he is able to advise Banks operating under regulatory enforcement actions related to BSA compliance, in areas including alert clearing, Customer Due Diligence and Enhanced Due Diligence.
Certifications & Memberships
Member, Institute of Internal Auditors
Certified Microsoft Administrator
NCIC (National Crime Information Center) Certified
National Technical Honor Society
Education
Nova Southwestern University, Bachelor's in Business specializing in Information Technology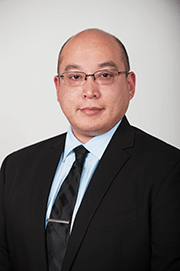 Rachel Flusser
Client Service Manager
Rachel assists the clients of Verittas to ensure Verittas' standard of client service is exceptional across the board. Regardless of engagement subject matter, Rachel is available 24/7 to assist our clients.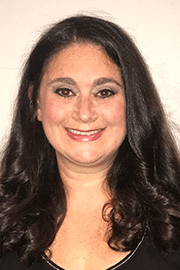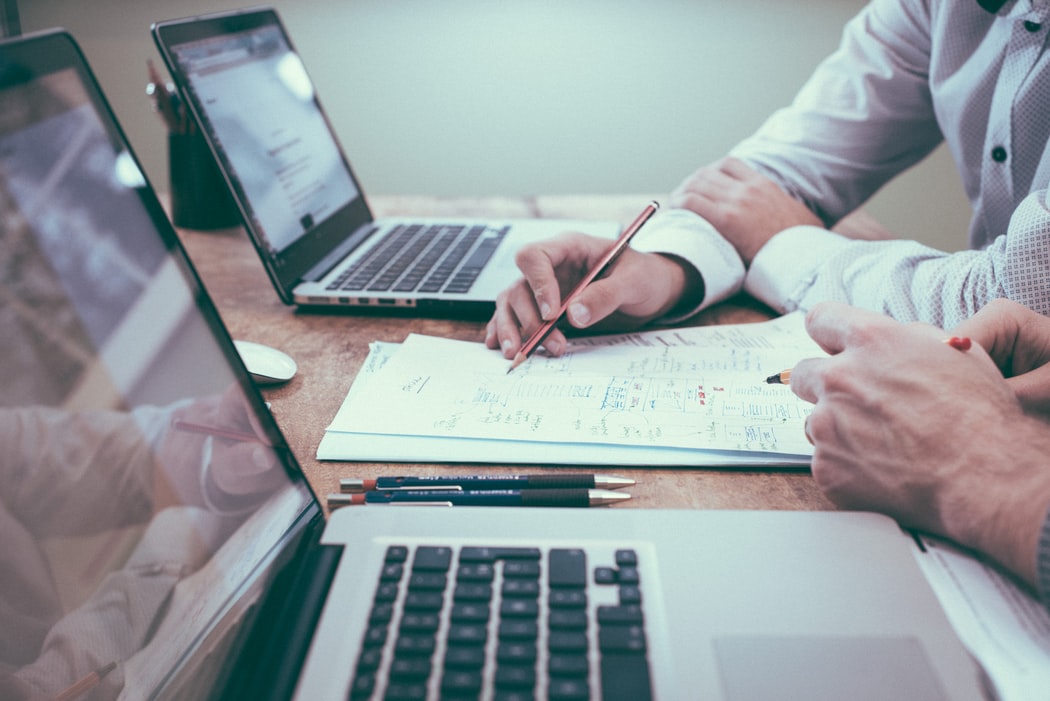 Verittas staff are assigned to engagements as necessary and first year/experienced associates consist of JD's, CPA's, Certified Anti-Money Launder Specialists, Independent Model Validation/Optimization Specialists, Certified Internal Auditors, & IT Specialists.